Liver Abscess
Bacterial liver abscess occurs because of various other infections in the digestive tract like appendicitis, stones in the bile duct or sometimes even an infected by piles or fistula.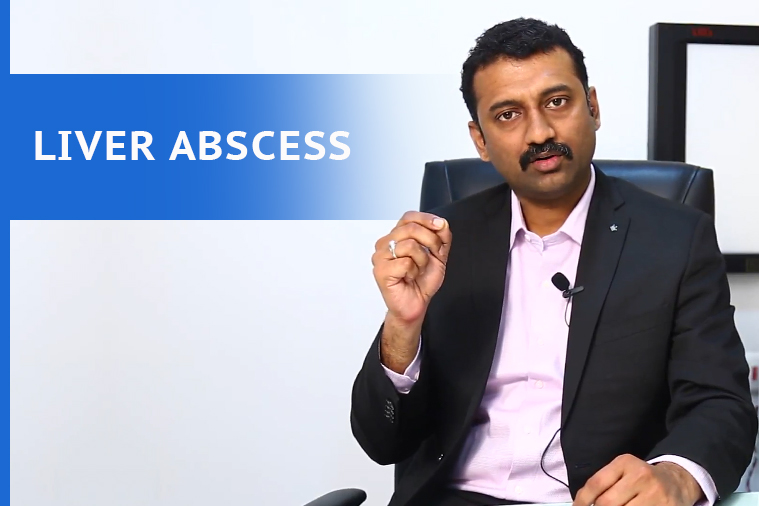 Liver abscesses is a condition where there is a collection of pus in the liver. There are two main varieties of liver abscess. One is called Amoebic liver abscess and the other is called bacterial liver abscess. Of the two, amoebic liver abscess is more common in people who take alcohol and who have poor nutrition.
What are the Symptoms of Liver Abscess?
Liver abscess usually presents with the following symptoms
Pain in the upper right side of the abdomen
Fever
Jaundice
Difficulty in breathing
How is Liver Abscess Diagnosed
Liver abscess is usually diagnosed with the help of an ultrasound scan of the abdomen. To further categorize that liver abscess, the patient may need a C.T. scan to identify the exact location and the type of liquid abscess.
What are the Treatment Options for Liver Abscess?
Majority of liver abscesses can be treated with medicines. But patients with large pus collections may not respond to antibiotics, in such cases, ultrasound guided placement of a tube into the liver will drain out the pus and help in the recovery from infection.
In very severe cases or in patients where the abscesses ruptured into the abdomen one might have to do a surgical treatment to completely remove the pus and wash the abdominal cavity.

World class GI care now only a click away!
Experience comprehensive world class GI Care, now in Hyderabad.